Atlanta is a beautiful city that everyone should visit at least once in their lifetime. It has a vibrant culture and accommodates people of different backgrounds, which makes it very rich in culture. The richness of its culture is seen in its food selection, people's values and demographic diversity of the region. Besides the cultural importance of Atlanta, it also has a historical significance that everyone should learn. Tourists have so much to learn and enjoy while they lodge at the beautiful hotels that are of world standard. If you are stranded and do not know the hotels to visit, have a look at the analyzed list of the twenty best hotels in Atlanta.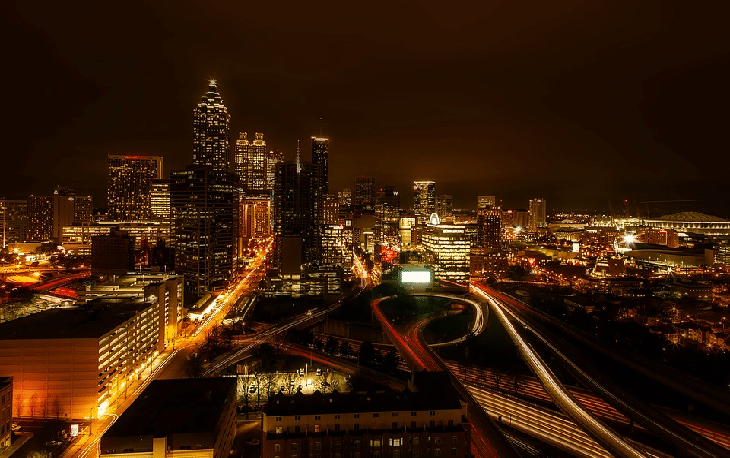 1. Hotel Clermont
When away from home, you want a hotel that you can still enjoy the facilities that you use at home. Hotel Clermont is one of the hotels that has a full service with all the necessary and extra facilities such as free wifi and a fitness center. The seating space and the rooftop bar allows all the guests to have a relaxing area where they can relax and enjoy the variety of drinks offered by the hotel.
2. Atlanta Marriott Northeast/Emory Area
Atlanta Marriott Northeast is one of the few places where you can enjoy a variety of amenities. Some of the facilities provided include; free parking, free Internet, concierge and business center and they are all offered at a very reasonable price. You also get to access beautiful attraction sites such as the CDC campuses, Atlantic Station, Buckhead among many. They have a large seating area where you and your friends can enjoy each other's company. The hotel is all rounded because they also serve delicious meals. Your time there will be fun, relaxing and enjoyable.
3. Canopy by Hilton Atlanta Midtown
Canopy by Hilton Atlanta Midtown is one of the few pet-friendly hotels. The staff is very welcoming, and you get a welcoming gift when you walk into their doors. The policies and culture of the hotel are customer-centric, which can be seen by their gesture to offer canopy bikes so that their guests can explore the region at any given time. You also get to enjoy amazing dishes and a wide variety of drinks from their bars.
4. Four Seasons Hotel Atlanta
If you want to travel as a family or a couple, Four Seasons Hotel Atlanta is the best hotel that you can stay in. They offer babysitting services that are rare to find, and they also have good entertainment for children. The room features are also very enticing, and they have rooms of different sizes, for instance, they have family rooms and suites. In these rooms, you will enjoy world-class room service, and housekeeping will allow you to have a cleanroom the entire time you are around. The hotel has dishes from different cultures which accommodates people from different regions. They also have a bar that has both alcoholic and non-alcoholic drinks. If you are traveling with your family, this is a perfect choice.
5. The St. Regis Atlanta
If you are looking to spend your vacation in a hotel, then you should consider visiting The St.Regis Atlanta, it is known for its pampering and luxurious facilities that you will access during your stay. Its geographical location makes it among the best hotels in Atlanta because you will enjoy a beautiful view and its ideal location allows you to access the city very well. You will find no other that has better rooms, customer service, and impeccable facilities.
6. The Westin Buckhead Atlanta
The location of the hotel makes it stand out. It is located at the heart of Atlanta, which allows you to access the best shopping venues in the region. It is also located in a safe and beautiful neighborhood that offers a serene atmosphere where you can relax and enjoy your time in Atlanta. They also serve affordable dishes from diverse cultures, and you will be spoilt for choice. The hotel offers a variety of non-alcoholic and alcoholic drinks that are served in its world-class bar where you enjoy a drink well getting the best entertainment TV can Offer you.
7.  Hampton Inn & Suites Atlanta Perimeter Dunwoody
This hotel is known for its warm staff who offer a friendly service which leaves every guest content. You will also enjoy a free breakfast that is always mouth-watering. The quality and size of rooms are unheard of in any other hotel. They have large rooms that have entertainment and free wifi. If you are in town for business, you will also notice that the hotel has well-structured meeting rooms that can accommodate a large team. Its location allows you to access good restaurants and the city.
8. Loews Atlanta Hotel
The hotel is a second home to many. It has large spacious rooms that are equipped with the primary and additional amenities that will make your stay comfortable. When you are tired of staying in your room, you can always go to their bar and have a taste of the best local and international alcoholic and non-alcoholic drinks. If you are visiting Atlanta for business, the hotel offers you convenient meeting rooms where you can hold business meetings. To add icing to the cake, the hotel has very friendly staff who will make you feel right at home.
9. The Whitley, a Luxury Collection Hotel, Atlanta Buckhead
 The hotel is located in Buckhead, and its location allows you to enjoy the town. If you are looking for a hotel where you and your loved ones can lodge during a vacation, then this is your best pick. It has amenities such as kid club that allow for family activities, and it is also pet-friendly. The rooms are maintained daily, and the level of staff is friendly and warm, which makes every guest feel right at home.
10. The Georgian Terrace Hotel  
The hotel has a variety of room types which include; bridal suites, VIP rooms, family rooms, and the basic rooms.  The range of rooms gives you the luxury to choose what suits your needs. If you have traveled for business purposes, then you need a hotel that will offer you the best facilities to hold meetings and have some time to work. The hotel has world-class conference centers, and you can also work from your room since they offer wifi. It is also ideally located; you can access the business and cultural centers of town with ease.         
11. Georgia Tech Hotel and Conference Center
The hotel is located just close to the heart of Georgia. Itis ideal for tourists who also have a business in the region. It is designed to offer comfort at an affordable cost. You get both a home and an office feel.  You can access free wifi, free work out center and a conference room that is ideal for meetings. When you are tired, you can enjoy their large swimming pool. 
12. Atlanta Marriott Northwest at Galleria
The Atlanta Marriott Northwest at Galleria is among the best hotel that knows how to serve their customers as though they are kings. They have flat screens in each room to ensure that all their clients are fully entertained. The ambiance in the hotel wants to come back for more of their services and enjoy their other facilities.
13. Omni Hotel at the Battery Atlanta
As a tourist, Atlanta is a busy city. You may need a bus tour that will be taking you to your hotel to and from. This is the ideal place to take advantage of the fact that they offer their shuttle for touring services. Their accommodation is in the past. The staff will always be at the beck and call for all their clients.
14. Hampton Inn & Suites Atlanta
If you are looking to stay in a hotel for some little time, lets you have the room that allows you to stay with your pet. This is among the most favorable features, for a traveler to get to have your own time with your pets even in a hotel. The hotel's management also ensures that all the clients' orders are met. If you can afford, you can also pay for suites in the room.
15. Emory Conference Center Hotel
Among other hotels in Atlanta, this one of the best. This hotel provides free shuttles or taxis to and from the hotels for their clients. You can wind up your day at the hotel by the bar side enjoying some chilled drink. The hotel has rooms that can accommodate even those that have allergies, by allocating them to the allergy-free rooms. It is to be known as the hotel with a class.
16. Drury Inn & Suites Atlanta Airport
This is the ideal hotel for you as a traveler. As a traveler, you need to consider getting to a hotel such as the Drury Inn & Suites hotel that has refrigerators and microwaves in each room. This enables you to carry some take out food and store some drinks in the refrigerator. Their staff is commendable since they are well trained to deliver to perfectionism.
17. Hotel Indigo Atlanta Downtown
While in Atlanta, you can make your visit to the city memorable. Keeping yourself fit is also possible in this hotel. As you enjoy the hotel's different cuisines, you can freely use the hotel's gym. Just in case you have a scheduled business meeting, the hotel is spacious enough to lend you as the client meeting space. There are recommended for their amazing services to their clients.
18. Country Inn & Suites by Raddison, Atlanta/Galleria Ballpark
If you are looking for a hotel that has amazing facilities such as a salt-water pool and an inland pool, this is the hotel that you should go to. The management is considerate and ensures that their clients have free internet during their stay in the hotel. The microwaves in the rooms are a savior for those that would prefer to have some late dinner.
19. Grand Hyatt Atlanta in Buckhead
This is an ideal hotel to take your family to when you visit this beautiful city, Atlanta. As you rest from your journey or day excursions, you can watch the TV from your hotel room comfortably. The services offered by the hotel's management are exquisite. The staff will go out of their way to ensure that your stay at the hotel was worth it and all your needs were met.
20. Wingate by Wyndham Atlanta/Buckhead
Wingate is known for its outstanding hospitality. They have staff with very warm personalities who ensure that you feel right at home. They have very spacious rooms that allow you to be comfortable. Besides space, the hotel is located in a serene and quiet environment that allows you to meditate and ponder more about your life. They offer a wide range of facilities that range from; free wifi, free parking, free taxi service, and good conference facilities. You will also find that the cost of its services is pocket-friendly.
Conclusion
There are many reasons to visit Atlanta. But among the many reasons is the beautiful accommodation. Having analyzed the best hotels in Atlanta you will notice that you can enjoy the city even when you are working with a budget. Every hotel has its uniqueness, some offer free facilities while others do not, some are suitable for families while others are not, you need to identify one that is a perfect fit for you. However, you will always find something that will meet your needs whatever they may be.