Warning
: DOMElement::setAttribute(): ID wpgmza_tolls_190 already defined in
/home/sweetspi/exploreist.com/wp-content/plugins/wp-google-maps-pro/includes/class.directions-box.php
on line
126
So, you are taking a trip to Camp Creek Parkway in Atlanta, Georgia and are looking for a place to stay. When traveling, there is nothing worse than getting to your hotel only to find out that it is far from the luxury accusations you were promised. Don't worry, I have hand-picked some of the best. Below you will find the best hotels on Camp Creek Parkway in Atlanta Georgia that are sure to leave you feeling wonderful.
We all have different budgets when it comes to accommodations on our trips. Some are looking for luxury at its best, others are looking for budget-friendly options that are still clean and safe. There is a place for everyone when finding hotels on Camp Creek Parkway Atlanta Georgia.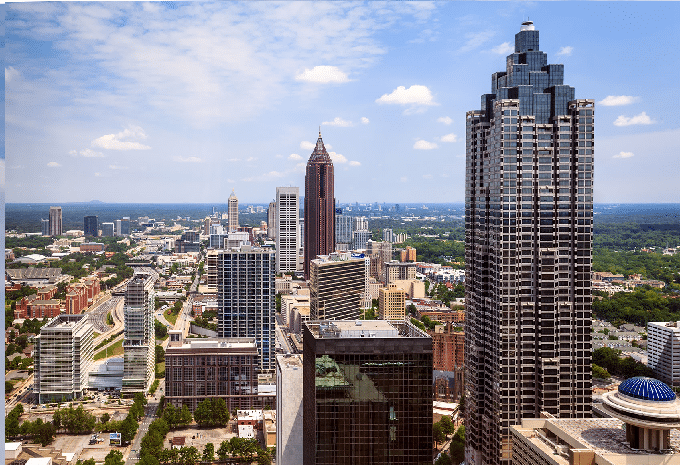 See Also:
4 -star luxury
When you are looking for a hotel with a 4 -star rating, you are looking for the best of the best in terms of cleanliness and comfort. You want to have access to as many amenities to make your stay the best it can be. Look no further. Here they are.
1. Hilton Atlanta Airport
The Hilton Atlanta Airport has a room for just about everyone starting with their standard room going all the way up to junior suites. This suite has all the amenities you want when traveling for business or on a family vacation. These rooms start with great views of the downtown skyline or the airport runway. You will be able to relax on the sofa while watching your favorite show on a 42-inch flat-screen TV with a full selection of HD programming. Need a snack? Fill the min fridge with your favorite treats. If you are staying for work, there is a desk and WIFI for your convenience. If you are looking for a little luxury, then you will certainly love the glassed enclosed shower and luxury bathrobe and bathroom amenities.
2. Atlanta Airport Marriott Gateway
This is another 4-star hotel that will leave you feeling great. If exceptional service Is what you are looking for, then the Atlanta Airport Marriott Gateway Hotel is what you are looking for. If you are seeking total comfort, check out the executive suite. You will find everything your heart desires in this 1 bedroom 1.5-bathroom suite. With a separate living room and bedroom, you will be able to relax while watching one of the two TV's, or while working at the desk in the room. With WIFI, a fitness center, and pool. You will also be pampered by the concierge service and complimentary continental breakfast hors d'oeuvres, dessert, and nonalcoholic beverages. You can't lose when you book this hotel for your next trip.
3. Renaissance Concourse Atlanta Airport Hotel
The Presidential Suite is the room for you if you want the finest in a hotel stay. The Renaissance Concourse will shower you in luxury when you rent this suite. Not only do you get a private bedroom and marble bathroom, but this room comes with a dining room. You will also get concierge lounge access, private floor access, and complimentary food and drinks. Along with the WFI, flat screen tv, and premium channels, you won't want to leave the room. If you do venture out, you might want to try to get active in the 24-hour fitness center or outdoor pool.
4. Kimpton Overland Hotel – Atlanta Airport
This boutique hotel offers everything a traditional hotel offers and then some. The Kimpton Overland Hotel. Not only do you have the same amenities as the other hotels, but they also go a step above with in-room spa services.  Each room comes standard with a Nespresso Coffee Machine, yoga mat, and in-room dining. If that isn't enough, right next door to the hotel is the Porsche Experience Center. If you have ever wanted to drive a Porsche, walk next door and have the drive of your life.
3-star comfort
If you still want the amenities of a high-end hotel but don't want to spend the money, then a 3-star hotel is for you. Here you will find some with great reviews.
5. Hampton Inn & Suites Atlanta Airport West/Camp Creek Pkwy
This highly-rated hotel may only have a 3-star rating, but still has many great amenities including free breakfast, WIFI, pool, fitness center, and airport shuttle What is great about this hotel is that they have rooms specifically designed for those with mobility and hearing needs. With an on-site restaurant, it has everything you need for your stay.
6. Best Western Plus Atlanta Airport-East
This is another hotel that makes sure all of their visitors are comfortable with mobility rooms. Here you will also receive a free breakfast, free WIFI, and a pool. It is still rated well without breaking the bank. It is close to many of Atlanta's attractions, so while you are visiting, take in a Braves game!
7. Hyatt Place Atlanta Airport-South
If you didn't know better, you would think you were staying in a 4-star hotel with all this one has to offer. Each of their rooms is a suite. The only difference you will see is the size and number of beds in each room. With updated bathrooms that include granite countertops and luxury skin and hair care amenities. Of course, they have everything else you would expect to find in a hotel room including a coffee maker, mini-fridge, and wet bar. These are just a few of the amenities you will find here.
8. Comfort Inn Atlanta Airport
This hotel may be simple, but it has all the amenities you may need during your stay. With a business center offering printing facilities and a meeting room. All guests receive free breakfast, WIFI, and parking. You can enjoy your downtime poolside or in the fitness center. All you will need with the budget you are looking for.
2-star just the basics
If your primary goal for a hotel is budget, these hotels will be perfect for you. Nothing fancy but great reviews. Just because it is basic, doesn't mean it isn't nice. These are decent hotels on Camp Creek Parkway in Atlanta Georgia
9. La Quinta Inn & Suites by Wyndham Atlanta Airport North
While traveling with my family, we have had the pleasure of staying at a couple of different La Quinta Inn & Suites, and we have been impressed with the cleanliness and service we received. During one of our visits, we stayed in a suite. It was clean, comfortable, and quite spacious. This particular hotel offers free breakfast and WIFI. There is also a pool and gym to make your stay complete. Low budget hotel options don't mean low standards.
10. Microtel Inn & Suites by Wyndham Atlanta Airport
While this is an informal hotel, it still has amenities to suit your needs. With in-room coffee makers, free WIFI, and laundry facilities, this hotel is great for family travel, especially when you consider their oversized rooms for families. If you are traveling for business, the business center will be a great asset during your trip.
11. Quality Inn & Suites
Quality Inn & Suites is like a 3-star hotel with a 2- star budget. All the comfort and amenities you could want you will find here. You can start out your day with a free hot breakfast or work out in their fitness center. Inside your room, you have free WIFI, a flat-screen tv, refrigerator, microwave, and many more. There is even a meeting room for your group events. This is a great deal for the price.
Conclusion
Sometimes your travel need may include luxury, other times a budget-friendly option is just what you need. Whether it is an in-room spa treatment or the basic comforts, you will find it. Whatever your reason for coming to Atlanta, these are some great options for your stay as far as hotels on Camp Creek Parkway Atlanta Georgia. That's it for this guide. If you have any questions about any of the hotels on the list, leave them in the comments below!