If you're looking to eat well in the Midwestern college town of Columbus, Ohio, you are in luck. With a plethora of exquisite cuisines that run the spectrum from traditional American cooking to delectable Italian you might get when abroad, Columbus is a foodie's paradise. These already-vetted 5-star restaurants in Columbus, Ohio, ensure that you're on your way to a memorable dining experience. Read on to discover the best 5-star restaurants in Columbus, Ohio, to whet your palate for your next meal out in this Midwestern gem.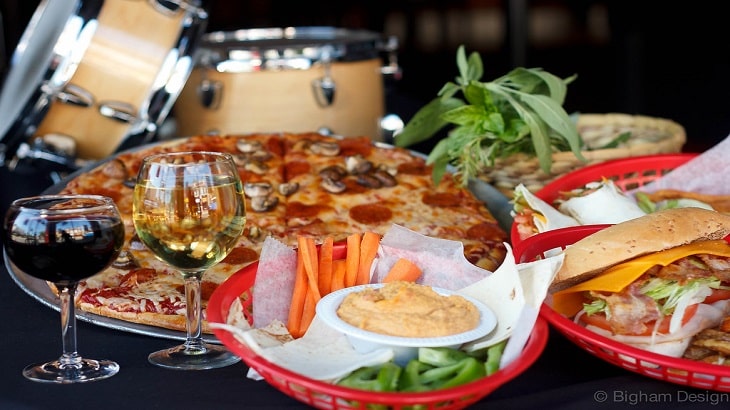 1) Lindey's 
A family-run restaurant that has become a Columbus staple, expect consistently good American cuisine. Warm and inviting, Lindey prides itself on excellent service. With brunch, lunch, and dinner options, Lindey's is known for dishes such as risotto and taste-tempting seafood. Perfect for a special occasion, relax and unwind with good food at Lindey's.
2) Z Cucina di Spirito
You can't beat made-from-scratch Italian fare, which is what you'll find at Z Cucina di Spirito. Expect fine Italian dining with small plates, salads, hand-made pasta, and entrees. Pair your special meal with wines that originate from France, Italy, Spain, Australia, and the United States. With many meal perks, check out events like Meatball Mondays or Happy Hour Mondays-Thursdays from 5 pm – 7 pm.
3) The Refectory Restaurant
A French, European-inspired menu is up for order at The Refectory Restaurant. With a focus on seasonal ingredients, The Refectory Restaurant is open for dinner. With a five-course tasting menu that can be ordered as a vegetarian option as well, The Refectory Restaurant truly knows how to impress. Enjoy wine tasting events at The Refectory, then take home a bottle from their wine shop.
4) Lola & Giuseppe's Trattoria
Lola & Giuseppe's Trattoria is cute as a button and serves up some serious home-style Italian food. Think hearty comfort food when you think of Lola & Giuseppe's with dishes like chicken parmigiana, mushroom ravioli, and a nightly seafood special. Save room for dessert for their tiramisu, cannoli, or Dessert del Giorno (dessert of the day).
5) Mitchell's Ocean Club
If you're looking for surf and turf, Mitchell's Ocean Club is one of the top-rated steak and seafood restaurants in Columbus. Created by restaurateur Cameron Mitchell, Mitchell's Ocean Club is award-winning, with an ambiance of elegance. Pair your meal with one of the restaurant's signature cocktails or keep it simple with a glass of red.
6) Mozart's
Showing the ethnic culinary range of Columbus, Mozart highlights Austrian dishes and baked goods. Whether you're looking for a full meal of German roast pork loin, or just want to get your afternoon fix of coffee and Sacher torte, you'll find it at Mozart's. Additionally, order one of their specialty pastries for your next upcoming event to make it even more memorable.
7) G. Michael's Bistro & Bar
To get your fill of Southern cooking, head to G. Michael's Bistro & Bar. With beloved specialties like fried Gerber chicken and shrimp and grits, you'll revel in the soul food that G. Michael's provides. Additional winners are their unique desserts like sea salt banana pudding. With an emphasis on seasonal, local food, most of the produce and meat at G. Michael's is sourced through Ohio farmers.
8) Schmidt's Sausage Haus und Restaurant
Who doesn't love a good bratwurst or Weiner schnitzel? If heavy, German fare is your jam, get yourself to Schmidt's Sausage Haus und Restaurant, which feels about as authentic as being in Munich itself. With legendary sandwiches like Reubens and German-style bologna, you may need to take the next day of eating lightly. Don't forget to order a cold one to go with your meal in true German style.
9) The Pearl 
The Pearl is a quaint neighborhood restaurant specializing in gastropub food and drink. Made-from-scratch entrees like Great Lakes Fish N Chips or their take on roasted chicken are just what one needs to make it through the Ohio winter. With a cozy, tavern-like atmosphere, The Pearl prides itself on unique cocktails such as their Old Forester Bourbon Manhattan or their Gin Thyme with Botanist Gin.
10) Martini Modern Italian
Okay, so Columbus has its fair share of Italian restaurants, however, each one brings its certain charm to the community. Martini Modern Italian strives to create a contemporary Italian dining experience both in ambiance and cuisine. With both a three-course and five-course wine dinner menu, enjoy dishes such as veal martini or butternut squash tortellini, paired with wine. Or simply opt to order from the regular menu whose highlights include a Tre Colore Tuscan kale salad and a lamb pappardelle to die for.
11) The Melting Pot
Yes, The Melting Pot is a chain restaurant, best known for all-things-fondue. However, is there anything more fun than interactive eating shared with those closest to you? Beyond cheese and bread, The Melting Pot offers fondue options like Steak Lovers or Garden Pot, which round out the meal. Additionally, you can't forget the best course—chocolate fondue with goodies like strawberries and cake bites to dip in.
12) The Thurman Cafe 
If you're looking for casual eats, look no further than The Thurman Cafe, best known for burgers. In the German Village neighborhood, The Thurman Cafe is open from 11 am to 11 pm daily, making it the ideal spot for lunch, dinner, or late-night snacks. Part of Columbus' dining scene since 1942, The Thurman Cafe has staying power.
13) Cap City Fine Diner and Bar
For a 1950's diner-vibe, Cap City Fine Diner and Bar creates a friendly atmosphere with elevated diner food. Promising a "new spin on old school," Cap City Fine Diner and Bar offers daily blue plate specials, made-from-scratch soups, and bulked-up classics like meatloaf. From a Triple Decker Grilled Cheese to blue cheese potato chips, you'll adore this American-style diner.
14) Hyde Park Prime Steakhouse
Hyde Park Prime Steakhouse is a classic steakhouse complete with a cozy ambiance that includes fireplaces and intimate seating. Gaze upon the Columbus skyline as you sip a glass of wine or a martini. Happy Hour runs Monday through Friday from 4:30 pm to 6 pm and features $5 bar plates.
15) Scotty's Cafe
Another casual joint, Scotty's Cafe is the perfect place to head with best friends or the family. An off-the-beaten-path breakfast gem, Scotty's Cafe serves up delicious morning dishes like specialty omelets or thick-cut home fries. Also, open for lunch, take advantage of the currently expanded menu for their dinners-to-go.
16) J. Gilbert's Wood-Fired Steaks & Seafood
Gilbert's is best known for its wood-fired steaks and intimate restaurant atmosphere. Though a chain restaurant, J. Gilbert's defines steakhouse dining, with classy entrees such as maple plank roasted salmon and jumbo lump crab cakes. Pair any of these with one of J. Gilbert's strong spirits like their barrel-aged Manhattan.
17) Rodizio Grill
Experience the joy of a Brazilian steakhouse at Rodizio Grill. In downtown Columbus, Rodizio Grill has a wide assortment of grilled meats, salads, and drinks. Meals are all-you-can-eat and priced at $21.99 for lunch and $39.99 for dinner (for adults). An all-around fun dining experience, you're sure to remember Rodizio Grill.
18) Firebirds Wood Fired Grill
Firebirds Wood Fired Grill is an American restaurant and steakhouse. Enjoy hand-cut, aged steaks and tantalizing seafood, with delicious cocktails to accompany. Happy Hour runs every Monday through Friday from 4 pm to 7 pm at the FIREBAR.
19) The Guild House 
The Guild House is a gorgeous, upscale restaurant focusing on American cuisine. An "artisan eatery," The Guild House offers breakfast, lunch, and dinner. Expect seasonal, creative dishes like the stuffed shrimp poblano appetizer or a lamb burger topped with arugula and feta. An extensive wine list and cocktail menu perfect The Guild House.
20) Barcelona Restaurant and Bar
Take a trip to Spain without leaving Columbus at Barcelona Restaurant and Bar. Rightfully featuring specialties from Barcelona and the Catalonia region, Barcelona Restaurant and Bar's menu includes tapas, paella, and house-made semolina pasta. Plan ahead for unique desserts like the Tarta de Santiago; Spanish almond cake.
Conclusion
With so much to love, these 5-star restaurants in Columbus, Ohio, will soon have all your cravings filled. From classic American comfort food to food experiences from Italy, Brazil, and Spain, dining in Columbus is never dull. With this list of 5-star restaurants in Columbus, Ohio, you're on your way to delicious!