Fort Lauderdale has become one of the most popular vacation spots in the United States, and it is easy to see why. With beautiful beaches, museums, parks and plenty of nightlife, you are sure to have a ball.  Whether you are a local looking for something to do or planning your next getaway, there are so many things to do in Fort Lauderdale that won't cost you a dime. Fort Lauderdale will not disappoint. Whether you are looking for cultural events or some parties on the beach, you can get away with not paying for some of Fort Lauderdale's famous fun spots. Still, sound too good to be true? Keep reading and I will show you some great free things to do in Fort Lauderdale.
If you are with your family and looking for some free kid-friendly activities, then you need to take a look at these favorite places.
1. The Anne Kolb Nature Center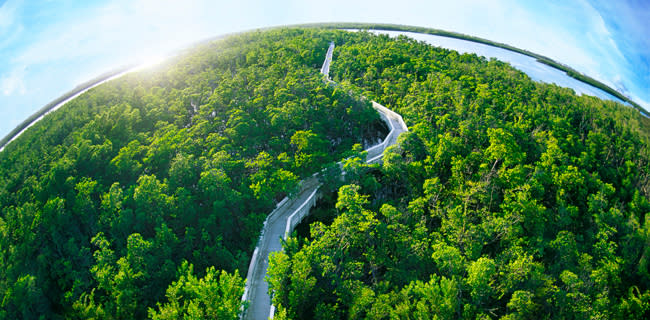 The Anne Kolb Nature Center will keep your kids busy. With 20 acres of coastal mangrove wetlands, you and your family will be treated to some of the richest native vegetation and wildlife, including those that are threatened and endangered. You will also be treated to a 3,500-gallon aquarium and a hands-on EcoRoom.
2. Buehler Planetarium & Observatory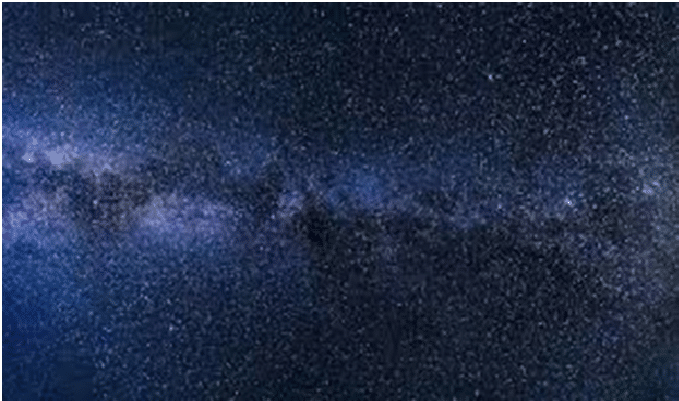 Having some trouble finding things for the kids to do at night? Why not take them to the Buehler Planetarium & Observatory? Another free activity that will keep their young minds busy. With some of the latest audio and visual equipment to make the starry skies come to life. Your family will be captivated by the moons, planets, and stars as they gaze into the night sky of Fort Lauderdale.
3. Everglades Holiday Park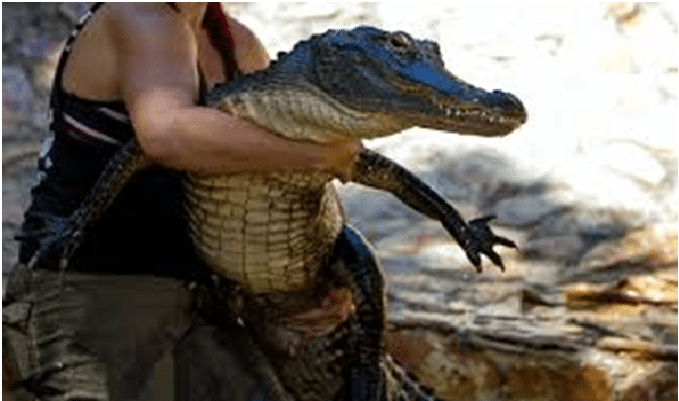 The Everglades Holiday Park is a Fort Lauderdale treasure for the family. This will be an educational ride aboard an airboat that will have your kids grinning ear to ear alongside the alligators. Parents will love it too. As your kids awe at the gators alongside the boat, you will be in awe yourself at the beautiful birds and scenery of the everglades. Your kids will even have a chance to take pictures alongside a young alligator.
4. Hollywood Beach Boardwalk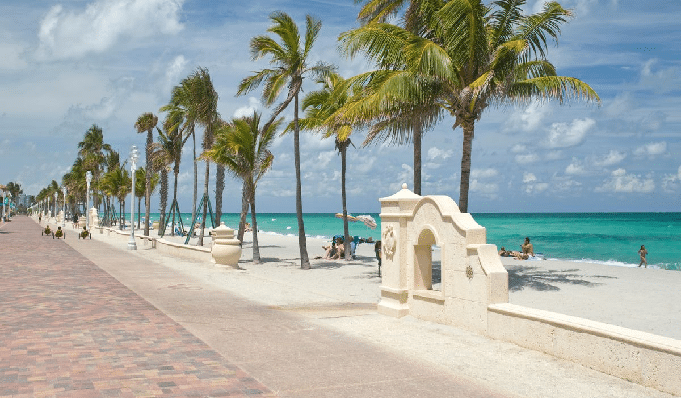 The Hollywood Beach boardwalk will be a crowd-pleaser for the whole family. Built-in the 1920s, this revitalized boardwalk has something for everyone. Whether you choose to do some shopping, grab a bite to eat, or let the kids play on the playground while you bask in the sun; you will be guaranteed a day of fun. Don't forget to check out the special events on the boardwalk as well!
5. Riverwalk Water Trolley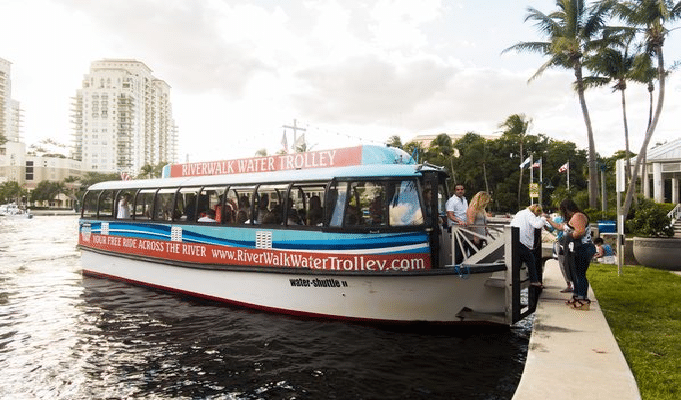 Why not take the kids on the Riverwalk Water Trolley. Not only is it a fun ride for the kids, but it is also a convenient way to get to some of the more popular attractions in Fort Lauderdale. This trolly glides across the new River, making a fun and easy ride o your next stop. This is another one of the free things to do in Fort Lauderdale.
For those of you with friends or as a couple, there are plenty of free things to do in Fort Lauderdale for you. Whether it is enjoying some cultural activities or strolling through a market, you are going to have fun. Here are some fun, free things you can do.
6. African American Research Library and Cultural Center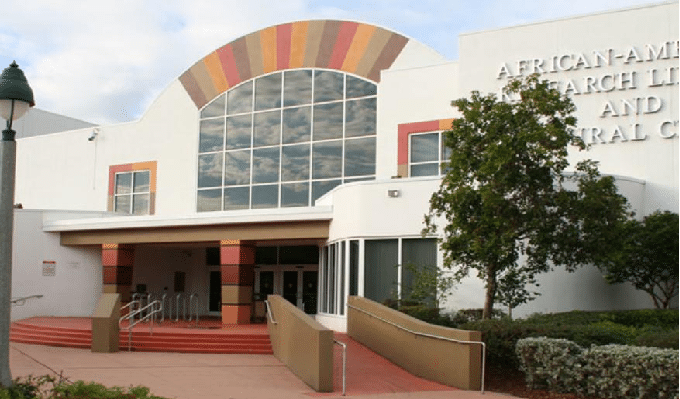 This is something you need to do. With a library filled with the most Black History books and books written by African Americans in the country, this center houses a treasure trove of knowledge. The exhibits and conversations in the auditorium only add to the experience. Share your thoughts with others at this amazing venue.
7. The Fort Lauderdale Antique Car Museum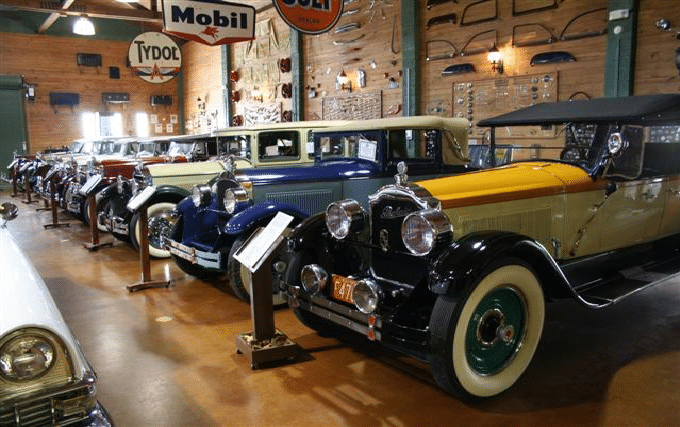 This museum is a great way to get your motor running. With the largest collection of Packard cars, there is something for every visitor. It doesn't stop there. You will also find historical memorabilia and a stunning array of things related to cars such as gas station signs and different car parts. All this dating back to 1900. It is a car lover's dream!
8. Secret Woods Nature Center Fort Lauderdale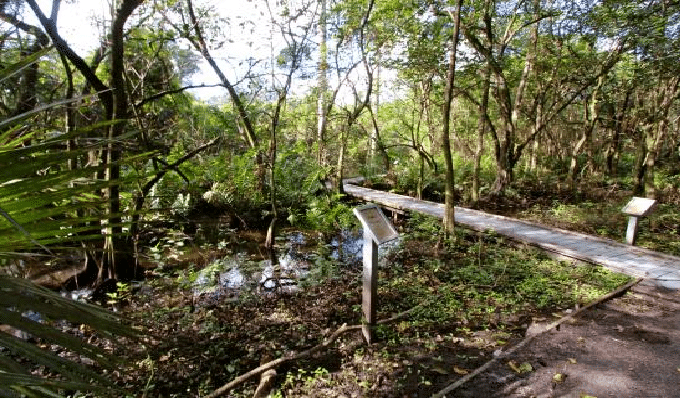 If your vacation includes some quiet time, then look to the Secret Woods Nature Center Fort Lauderdale. With a little piece of paradise in the middle of urban growth, the nature center is a real gem. Your secret escape can begin with walking under the towering oak trees or at the Butterfly House. When all you want is to get away from the hustle and bustle of things, this is the place for you.
9. SunTrust Sunday Jazz Brunch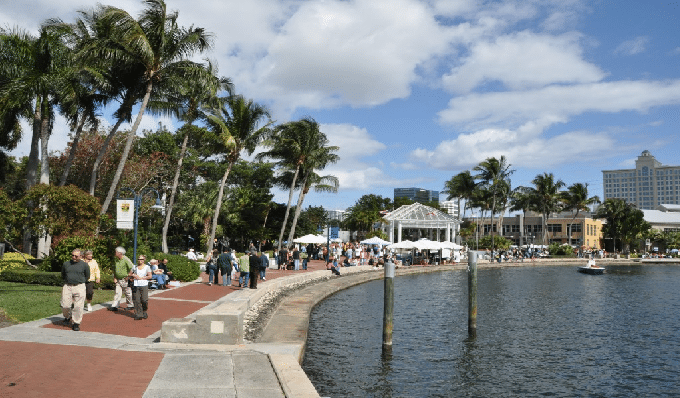 Enjoy your morning after a night out at the SunTrust Sunday Jazz Brunch. Bring a picnic basket and enjoy the jazz music from the best local artists. The only catch is on the first Sunday of each month, so plan to make sure you don't miss it. You can also take a stroll and listen to the music while look at what local merchants have to add to your experience.
10. Fort Lauderdale Beach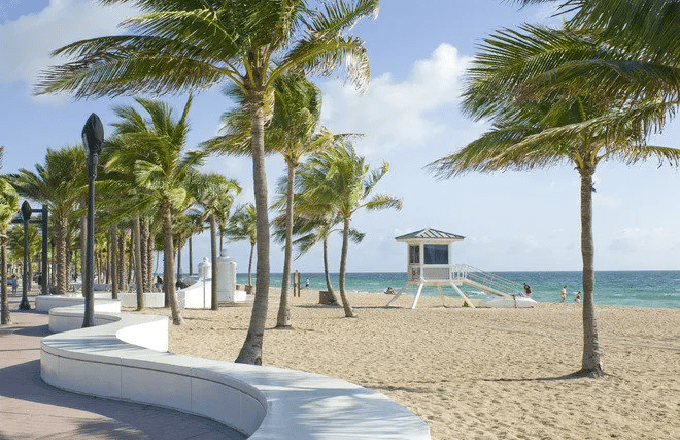 If you are looking for a lazy day on the beach, this is the way to go. With its beautiful Blue Wave beach, Fort Lauderdale Beach is fun in the sun and so much more. Want to cool off from the hot sun? Walk down to the shops, cafes, and entertainment just steps away. This is the perfect way to spend a vacation day, and it is one o the best free things to do in Fort Lauderdale.
With so many free things to do in Fort Lauderdale, some of them may take a little planning. These activities aren't an everyday occurrence, but worth looking into.
11. Studio18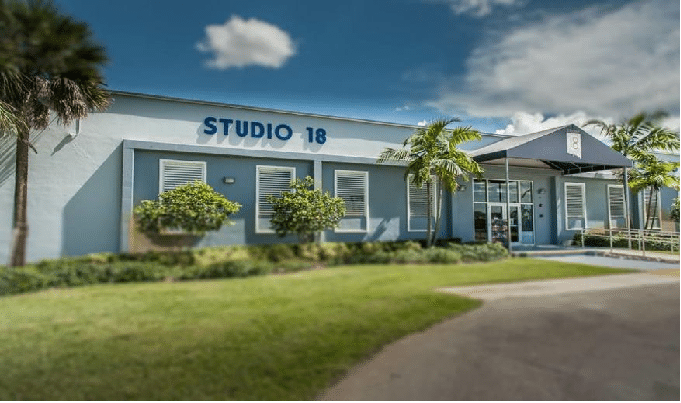 If the artist in you is budding, then this may be the place for you. Studio18 offer exhibitions of the resident artists from paintings to sculpture. This is a fun, low key event with free entry. The only catch is the exhibits are normally on Mondays.
12. Plantation Historical Museum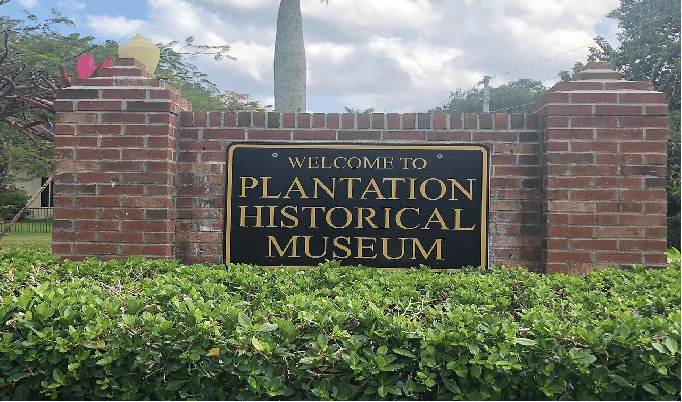 The Plantation Historical Museum holds great memories from the past including artifacts from the Seminole and Tequesta tribes and memorabilia from the Fire and Police departments. My favorite is the Winter wonderland held each December. While you are there take a walk around the Botanical Gardens.
13. Lauderdale-By-The-Sea Craft Fair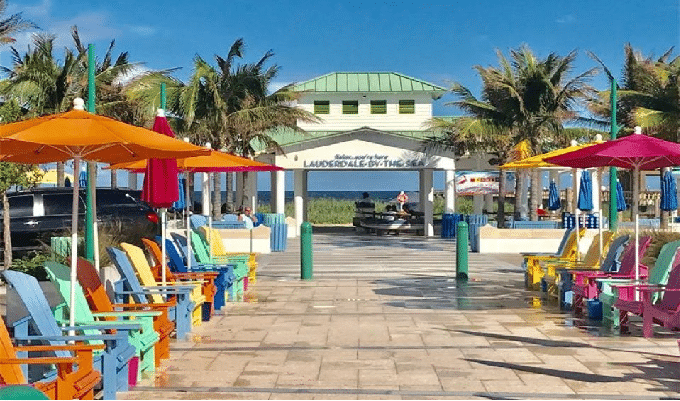 If there is a crafter in you, or you just love the unique eclectic items sold at the fair, this is a must-see. With some of the top crafters in the country, this crafters dream is only held in March and November, so make sure you plan your trip accordingly. You don't want to miss it!
14. Lauderdale Air Show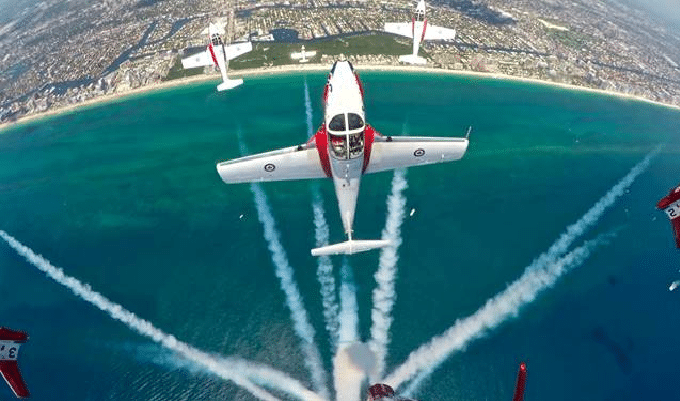 For airplane enthusiasts, there is the Lauderdale Air Show. Presented each May. It is a day of fun with an air show of course, but also displays and exhibits. It is a great addition to any vacation and a free thing to do in Fort Lauderdale. Make sure you check the dates though!
15. Symphony of Lights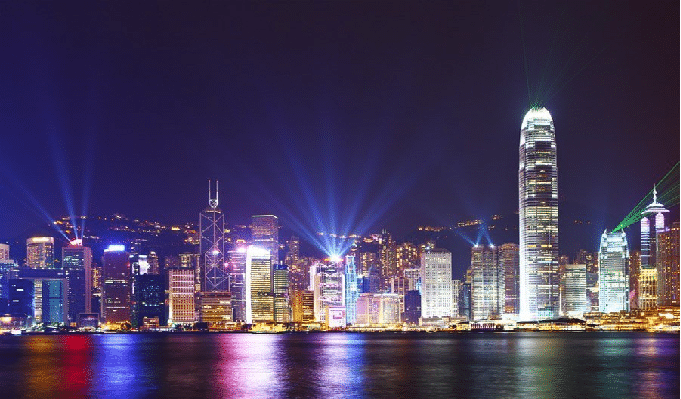 If you have the holiday spirit, then you need to check out the festival of lights.  This is a great way to start the holiday season with family and friends. This stunning array of lights set to music happens November- December, so make sure you mark your calendars, so you don't miss out!mOh and Santa will be making an appearance as well.
16. Going Bananas Farmers Market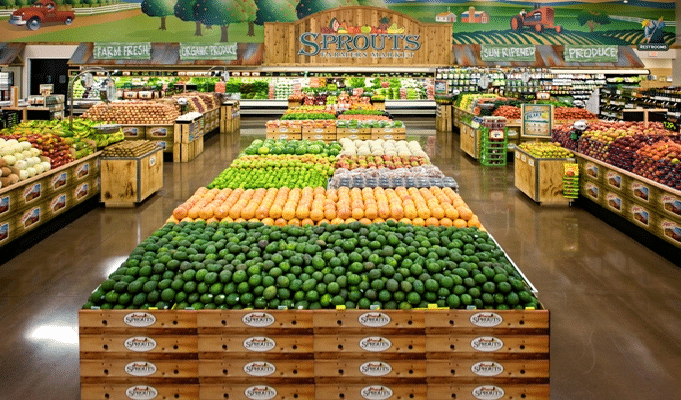 Want something different than the tired old grocery store? Try the Going Bananas Farmers Market as a fun option. Going Bananas carries just about everything your normal store would at incredible prices. The great thing about this farmers market is that it is open every day! You will go bananas over it!
17. Vintage Fair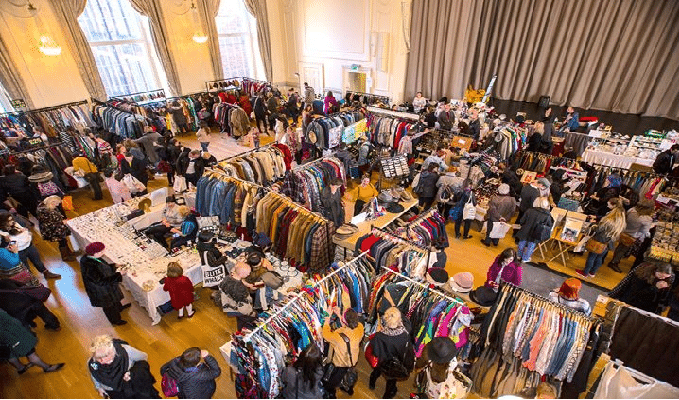 If you want to step back in the past or find some cool items, then you need to get to the vintage Fair.  If antiques are what you are looking for, you will find them here. Open every third Saturday of the month, it is a fun treat. Bring the family, friends, or drop by on your own. You are guaranteed the past in the present!
18. Dance Under the Stars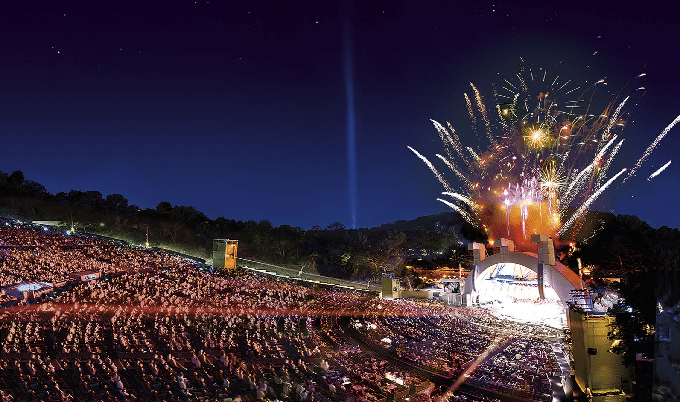 Looking for a little romance or just to burn off the calories you ate at dinner? Why not try dancing under the stars at Hollywood's historic bandshell? With a variety of music and stadium seating available, this may become one of your most memorable nights ever!
19. Winterfest Family Fun Day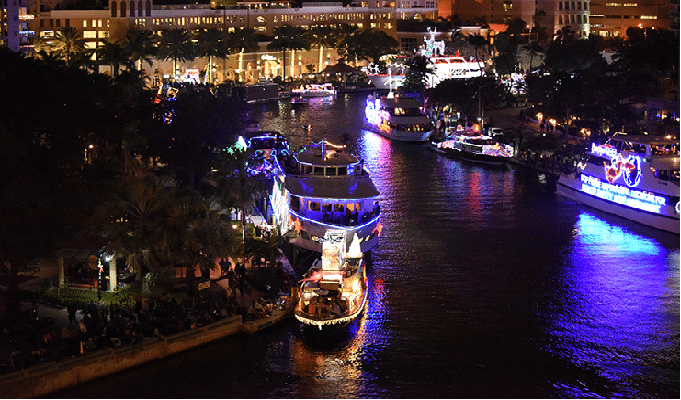 Make sure you plan for this special day. The Winterfest Family Fun Day is another free thing to do in Fort Lauderdale that everyone will enjoy. With its free admission, you won't be breaking the bank for a day of fun. With food vendors, music, and a ton of activities for the kids including the Florida Renaissance Pirate Ship, the fun will never stop!
Conclusion
So, if you are planning your dream vacation or live locally and want something fun to do, look no more! You will never run out of free things to do in Fort Lauderdale. Why spend a bunch of money if you don't have to? There is something for everyone and every taste so you will never get bored. You can save so much by enjoying the free things to do in Fort Lauderdale, so go for it! Come and see all Fort Lauderdale has to offer.