Tallahassee, FL, is known for its arty and creative people, along with a good selection of parks,  art galleries, and flea markets to explore. The city goes one step further on the first Friday of each month, by throwing the First Friday Tallahassee Railroad Square Art Park event.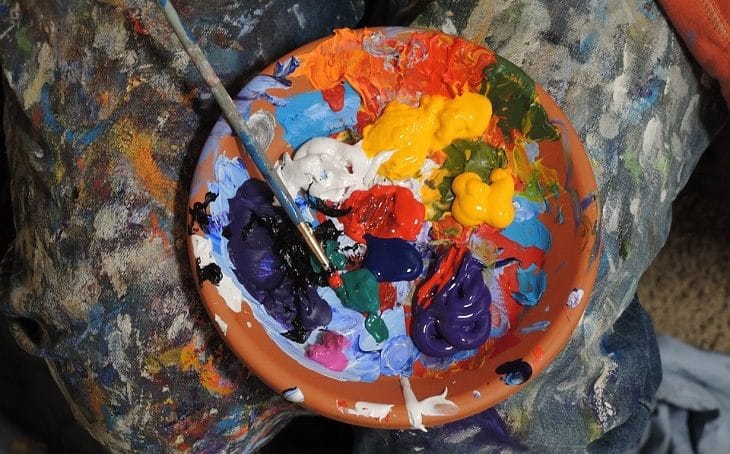 Phone: +1 850 224-1308
Address: Railroad Square Art Park, 602 McDonnell Drive, Tallahassee, FL
Website:  www.railroadsquare.com
Hours of Operation
Admission Fee
6:00 p.m. – 9:00 p.m. on the first Friday of each month
Description:
This enjoyable event takes visitors and locals on a tour of over 70 galleries, studios, stores and small businesses in the Railroad Square area of Tallahassee, a haven for the creative people of the city. When visiting Railroad Square on First Friday Tallahassee, you can stroll around the thriving art park, visiting artists at work in their studios, art, and other creative items for sale.
Have a rest while ordering a snack from the First Friday food truck, Tallahassee's only cafe housed appropriately in a genuine railroad caboose. Visit the green and pretty sculpture garden with its restful benches before heading down the loop road which encircles the art district and gets a real feel for the artsy places in Tallahassee. Maybe even be inspired to try your hand at the skill, while purchasing art supplies from the various shops along the way.
As part of the art Tallahassee entertainment, listen to drum circles and live music while browsing the park. Enjoy other First Friday Tallahassee festivals, relating to local craft beer and demonstrations. At the end of the day, you can happily take home the treasures you have bought.
Read Also: Top Restaurants in Tallahassee, FL
First Friday Tallahassee Reviews:
Many people were impressed by First Friday Tallahassee and the fact that the shops and galleries are open later that day. Most of the arts and crafts on sale are reasonably priced and there is a lot of free entertainment going on, including live bands.
Some people did complain that not all the stores were open in the area, but did say the eclectic mix of shops was interesting. A vintage store by the name of The Other Side received a mention, where all kinds of interesting items could be purchased. Many people loved the quirky and funky nature of many of the shops in the area.
Refreshment wise, the Proof Brewery was recommended with its outdoor patio, great craft beers, and live bands. Others enjoyed a visit to Black Dog Cafe with their homemade pops, including a tasty mango habanero. However, a food truck selling Filipino food was criticized, saying their wares were flavorless and mediocre.
Some reviewers did suggest that authorities set up a playground area for the kids and a central area where visitors can sit and enjoy live music. It was also mentioned that one man walked around playing and even serenaded the ladies along the way. While this was great, it was felt he should have somewhere to set up and play his music to the visiting crowds.
Generally speaking, the exposure First Friday Tallahassee gives local artisans are great and the monthly event is an enjoyable way to spend a Friday evening.
First Friday Tallahassee
Average rating:
0 reviews